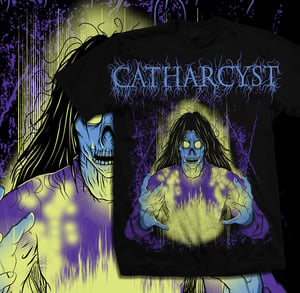 $

15.00 - On Sale
Our t-shirts are now ready for sale ... these long sleeve shirts are of the highest quality ... printed by Eduardo Rodriguez from Inkfusion Studios ... on sale now for $15 ... please include correct shipping info in your order ... all Paypal orders can be sent to pcipriani_69@hotmail.com ... all orders come with free CATHARCYST stickers ... thank-you for your support!!!
Available in the following sizes; Womens (Medium & Large)
and Mens (Medium, Large, XL & XXL)
Thank-you & happy shopping!!!